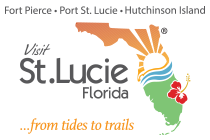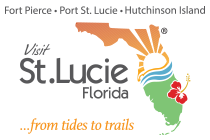 Wish We Were Here! Family Fun in St. Lucie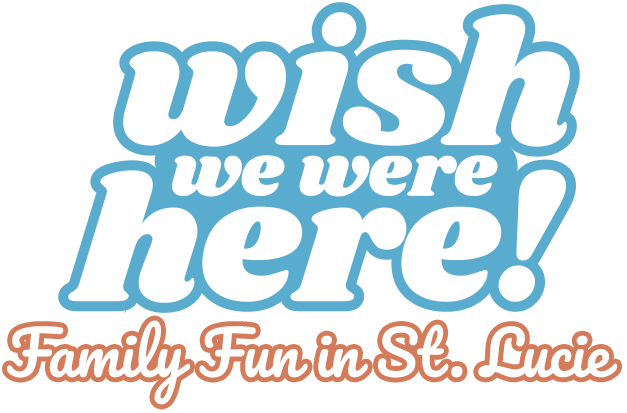 Planning the perfect family vacation in St. Lucie Florida
By Katie Jackson
Dear Mom and Dad,

According to my calculations, our St. Lucie adventure starts in 28 days, 16 hours, 9 minutes and 37 seconds. I can't wait to visit Florida's East coast communities like Fort Pierce, Port St. Lucie and Hutchinson Island, but my other discovery from my calculations? My babysitting fund can't quite cover the cost of this five-day vacation for our family of five. But just because I can't pay for it doesn't mean I can't plan it. I mean, it's like you told me last week—I'm 12 now! It's time I take on more responsibilities. So, with a little help from my good friend, Google, I created our St. Lucie itinerary. Subject to change? You bet. I think it's subject to change our lives.
1. Check into a waterfront hotel
St. Lucie—where we will discover coastal communities that have more than 21 miles of uncrowded beaches. You know what that means, right? We can wake up to a water view! Here are my top picks:
Courtyard Marriott Jensen Beach: It has ocean access and a hot tub with a waterfall, and it serves those fruity pool drinks that you guys love!
Fort Pierce Beach Resort:  Just steps away from the ocean, this one would make the perfect spot for us so we can catch the sunrises in the morning!
Hutchinson Plaza Hotel & Suites, Fort Pierce: Dad, I really think you'd like this one! It rents fishing gear to guests and has its own private dock you can fish from.
2. Paddle around Savannas Preserve State Park
It's a good thing I learned how to canoe at summer camp 'cuz St. Lucie is a total paradise for all things paddling! I think we should do a guided kayaking tour in Savannas Preserve State Park. If we go at the right time, there might even be a moonlit kayak tour on the calendar. Haven't you always wondered what nocturnal animals are up to while we sleep? Between all the fish, shorebirds and furry critters, I don't think there's any better place to find out. If we're lucky (yes, Mom, I said lucky) we might even see a gator or two! But, seriously, don't worry—I read they're much more interested in eating fish than tourists.

3. Try to see some "sea cows"
Did you know that when old-timey sailors thought they were seeing mermaids, they were probably just seeing manatees? It's true! Our best chance of observing these "sea cows" in the wild is at Manatee Education and Observation Center. They record hundreds of manatee sightings here every year. Of course, it helps having a two-story observation tower to view from. Inside the center, we can check out the tanks. There's an 800-gallon saltwater tank, a seahorse tank, a coral reef tank, a striped mud turtle tank and even a tidal pool touch tank that the twins can sink their little hands into. And you know how they say the best way to overcome your fears is to face them head on? Well, Mom can hold Diego, the center's 9-year-old resident rat snake. She'll never have an excuse not to weed the garden again!

4. Cruise the Indian River Lagoon with Sail Aiki
We absolutely need to take this sailing tour with Sail Aiki—wildlife sightings are practically guaranteed! Why? Well, I read that it's the most biologically diverse estuary on the entire continent. In fact, biologists think that there are about 2,765 animals living in the lagoon. I heard the sailboat was Ted Turner's old racing boat & fits 8 passengers. I can't wait to sit on the boat's comfy seats while you can see right down to the water below! I think we need to book this tour for sunset to really get the best views.
5. Search for treasure
The Treasure Coast, the Florida region that St. Lucie is in, gets its nickname from the loot resting at the bottom of the ocean, just off the coast. In 1715, a fleet of Spanish ships sank and with them, everything valuable. So, while we're out having a beach day we can try to find some honest-to-goodness treasure! I read that people come from all over the place with their metal detectors to scan these beaches. After storms or a high tide, treasure can be found washed up on shore. Dad, will you buy me a metal detector before we go? Please? I can pay you back with the gold doubloons I'll find!
6. Fish offshore through Fort Pierce Inlet
I thought I'd been fishing. But then I Googled "fishing in St. Lucie." From the photos I saw, it looks like the Treasure Coast is also rich in trophy catches. Some look so big I doubt even Dad could reel them in without help! If we charter a fishing boat from Fort Pierce City Marina, we could be hooking sailfish, mahi-mahi and maybe even tuna within minutes. But just because we can catch our dinner doesn't mean we need to eat it that night. The fishing guides can put it on ice and ship it so our souvenirs are waiting for us when we get home. Plus, my research turned up a TON of waterfront restaurants I want to try.

Photo Credit: ©The Rhumcay Beach Resort and Island Grille
7. Eat fresh seafood and enjoy the views
When we're not on or in the water, we can watch it while we eat. So far, this picky eater's top picks include:
Shucker's on the Beach: It's right on the beach, so you better believe that their seafood is fresh! They have live music all the time and we can sit outside and watch the waves roll in.
Chuck's Seafood & Steakhouse:  Four words—"World's Famous Fried Shrimp." I'm betting I can beat my previous record of 16 shrimp in 10 minutes! It's right on the Indian River Lagoon, so the twins can watch the boats go by. They also have amazing looking steaks, which I know will make Dad happy.
Fernando's Dockside Grille: I may be picky, but this Mediterranean/Portuguese food looks really good! I am more than willing to try it.
I think it will be easy to observe the no-phones-at-the-table rule in St. Lucie. We'll have fish, birds, bridges, boats and, best of all, each other's smiling faces to look at.
So, what do you think? Pretty great vacation planning, right?
Love,
Your brilliant and super responsible daughter
Plan your family coastal getaway to St. Lucie today.
// on ready $(document).ready(function () { // frameworks load work frameworksOnReady( { "setChapterLinkCallback": customChapterLinkAdjust }, { "readMoreEl": ".readMore", "chapterEl": ".customChapter", "chapterElPrefix": "#cc" }, true ); // custom load work contentOnReady(); });
// figure out our scroll percent $(document).scroll(function() { // frameworks resize work frameworksOnScroll(); // custom scroll work contentOnScroll(); });
$(document).on("touchmove", function(e) { // frameworks resize work frameworksOnTouchMove(); // custom scroll work contentOnTouchMove(); });
// adjust the map height for chapter two $(window).resize(function() { // frameworks resize work frameworksOnResize(); // custom resize work contentOnResize(); });